A selection of testimonials from clients...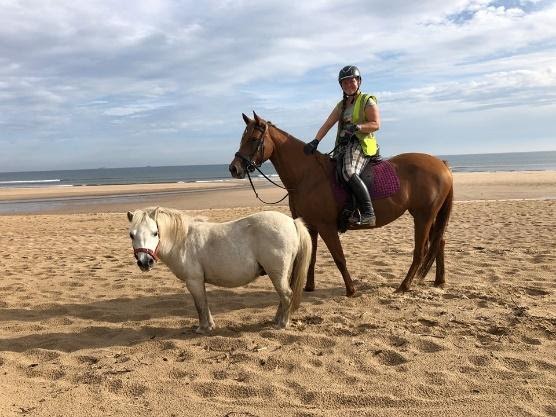 Steven has been looking after my mare's hooves for about 4 years now, and after my Shetland's hooves for 2.
He's incredibly patient, always kind to the horse and takes all the time he needs for the horse to get better. When he started with Gin, she had been trimmed too short, her diet wasn't great, she had thrush in all four feet and had abscesses coming out fairly regularly. He was very honest, explained what needed to be done to help her out and her hooves are happily clip-clopping along on the hard ground now.
With the help of Steven we managed to save Peanut from further damage from laminitis. He had massive slipper feet and his diet was neglected. I took him on and started to patch him up... Steven has always been there for us and will always respond if I have any questions. Steven is full of knowledge and really treats each horse as his own, which is great!
He's always learning more and shares his knowledge and understanding of the hoof in relation to the body with his clients. With a lot of thanks to Steven we now have a pony who can gallop along the beach and trot on the tarmac again.
Steven's honesty, passion and patience really makes him stand out from the rest. He will say everything in the kindest way possible, but he is fair to the horse and they always come first. I don't know if Peanut would have still been here without his constant support, and I'm sure Gin's feet wouldn't be so strong. He's done an amazing job, and I can account for multiple horses he's done fabulous jobs with. Can't recommend him enough.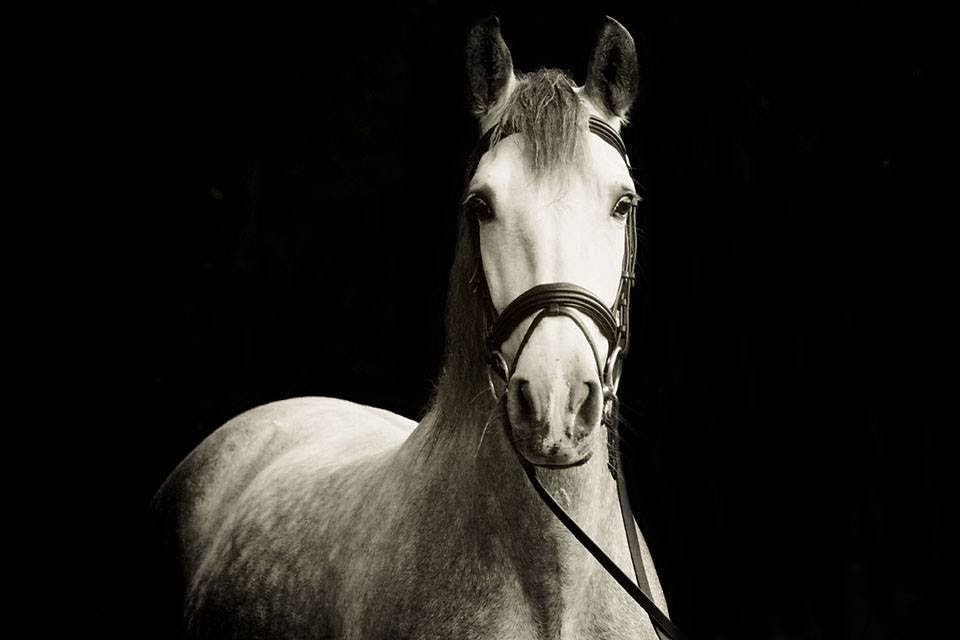 I had started Indiano, my Spanish horse's bare foot journey a little before I found out & consequently met Steve. His help was suggested to me by a lovely lady who lives down south & I'm very grateful she did. She also not surprisingly thought Steve would like the cakes I make as she had seen some of my amateur attempts on Facebook.
Steve is very patient & kind to my horse & I, Indiano is not an easy horse to trim & i'm not sure he would have improved as much following his hip injury if we'd not met Steve. The initial visit analysed Indiano's movement & short video clips helped me to see the changes that needed to be made.
Indiano's feet & movement have improved greatly & I often ask Steve for advice about his diet too as this can have a huge impact. Steve explains the reasoning behind what he does & I'd highly recommend him. We look forward to his visits every 6-7 weeks & Senor Indiano often approves by giving Steve a neck wash with his tongue!
Thanks so much for your help, Wendy & Indiano.

Steve made my horses sound again when they had been footsore for a year. They're still going strong - With his reassurance, patience and support I have overcome confidence and trust issues regarding my horses and hoofcare professionals.
Steve's extensive knowledge and experience means that I have faith in the advice he gives me to help manage my horses health in simple and effective ways. He explains things clearly, and is happy for me to contact him between visits if I have any issues or questions.
Quite simply, Steve is an invaluable resource for my horses and I wouldn't want to be without him.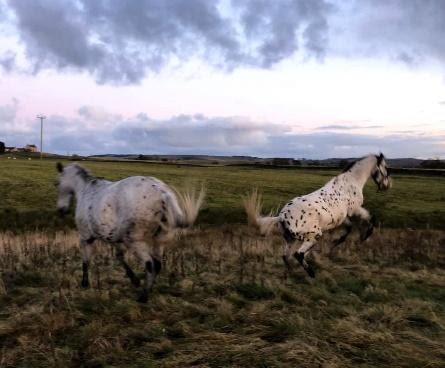 I highly recommend Steve as a barefoot trimmer, he has helped Zaffi have a pretty smooth and remarkable transition to barefoot given the challenges we faced with her sensitivity to grass and how kind he is with my horses, myself and the flexibility of his service.
However what I value above all else is Steven's support, genuine care and knowledge whilst helping us. You have to trust health care professionals, they are such an integral part of owning horses. I was missing this vital part of their welfare needs and I finally found just what we all needed and for that I am so very grateful. And I never supply cake sorry!
Thank you
A massive THANK YOU from me and Edmund Blackadder for all the support and visits since being introduced to you back in 2017.
Your input has made me realise that the hoof doesn't have to look pretty to be functional. Each horse is different, and to make all feet look the same is not the goal. The goal is to ensure the horse the foot is attached to, is sound and happy.
There will always be cake and tea waiting for you on your visits to us.
Steve…he likes cake and is quite good at trimming feet too.
I had been using a local farrier and after seeing some changes I wasn't happy with I was looking for someone new. From the first visit he explained all what he was seeing and doing. Watched them move, asked about diet, exercise, living conditions etc.
Steve has explained and supervised me in the self care of my thoroughbred and the maintenance and upkeep of my cobs' feet between visits. Very honestly, he said I am perfectly capable of doing the thoroughbreds' feet myself, as paying him to roll his toes would be a waste of money when I can do it. Refining my eye and ability in assessing what the hoof is doing and more importantly why.
He is patient, caring and has a good sense of humour, which is must around horses and their owners.
Highly recommended - 5 stars.
My American Quarter horse, Pepper, has been under the care of Steve for about four years now. She is a bit of a complicated case due to abnormalities in limb length, arthritis in her hocks and previous spinal issues.
When we met Steve, we were about a year into our barefoot journey. However, Pepper had not made much progress. Her heels were very contracted and she was still very footsore. She has thrived under the care of Steve and I have seen her go from strength to strength.
Pepper was unable to stride through correctly I thought due to her poor confirmation. Now, due to proper foot care, small gradual tweaks, she can actually stride through and use her body correctly.
Steven has also taught me as an owner, so much about horses feet and diet. He actively encourages me to maintain her feet myself between visits and has shown me ways to do this without undoing all of his careful work!
Pepper and I are so very grateful to have Steve as part of our team, without him, I'm not quite sure where we would be. I know it wouldn't be a good place though!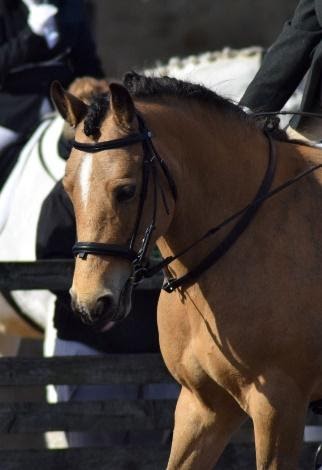 Steve has been an excellent source of knowledge and support for me and my mare during our transition to barefoot. She has had not only behavioural issues but physical issues as well.
Steve has supported and advice throughout all this and offered a sympathetic ear to my woes! If it had not been for Steve's support I doubt I would have been able to keep my mare barefoot. Steve has also been a great source of support when my mare went down with a metabolic issue earlier in the year. Again going above and beyond to offer advice and devise a trimming plan to make her as comfortable as possible. His willingness to share his knowledge is also inspiring, as his dedication to good hoof care.
My short review of Steve would be, he turns up, eats my cake, but gives great hugs. Pony likes him too.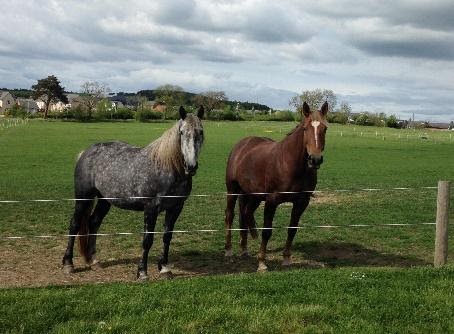 Steven has looked after my horses feet for the last few years and they've never been better. I've found him to be knowledgable, reliable and someone who will go the extra mile to help you with any queries or concerns between visits. What more could you want!
Thank you Steven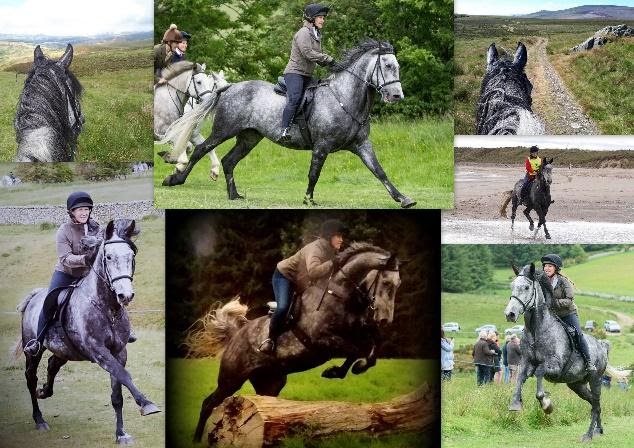 I bought Silver in 2016, he was not shod but the previous owner did say she put front shoes on him when he was 'footy'; although he'd never actually been kept as a properly barefoot horse I still thought I would be half way there as he was accustomed to being shoeless at least part time. I was wrong! It has taken time (a year and a half), patience (bucket loads), education and an ability to hold ones nerve.
Without Steven's support I would have found it so much harder to persevere with the transition to
barefoot, and may have been one of those people who declared that their horse 'can't go barefoot', when in reality it is more accurate to say that it is the owner cannot 'go barefoot'. I've had to learn a lot about Silver and how to manage his diet and exercise to make him happy on his feet; one size does not fit all and it's been some learning curve.
This year Silver has progressed so well, we've done numerous pleasure rides, a 5 day trek across the
Cheviots and attended 3 common rides where he has been up at the front over all terrain; I couldn't
be prouder of him.
I expect there to be ups and downs, especially when the seasons change, but I feel better equipped
to deal with this thanks to Steven sharing his wealth of knowledge (and his ability to stay calm when
I ask yet another stupid question!)
Steven is a lot more than a barefoot trimmer, he's a barefoot horse owner's therapist!!

I met Steven over three years ago when he was recommended as someone who could help with my ex racer TB who had Navicular disease. She came with pink plastic hoof inserts prescribed by her previous vet which had to be specially imported from the USA. Steven was sure that by taking off her shoes and allowing her feet to heal her lameness would improve. He was right!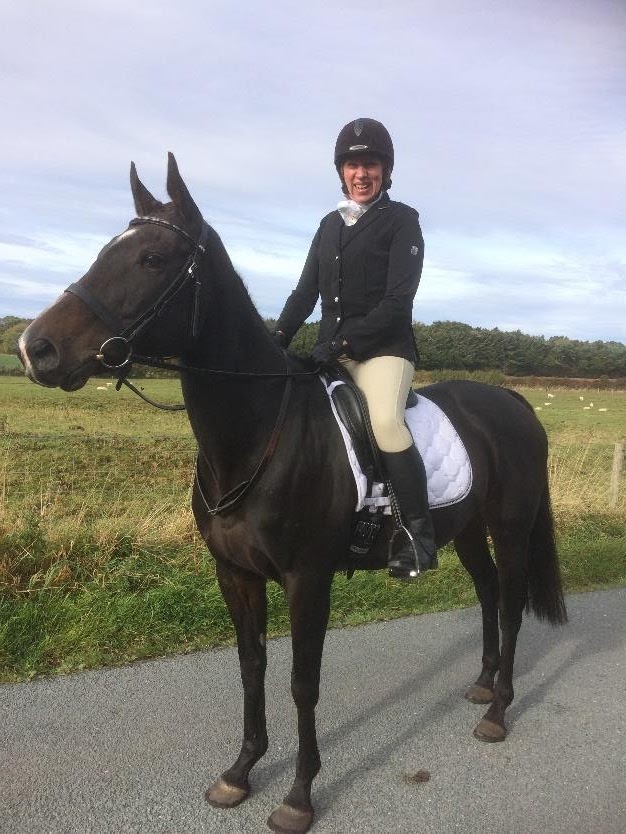 At the first meeting he spotted what two vets and a physio had missed, namely that she had a slight congenital twist to one of her front feet which could never be corrected by shoes. Under his expert care, we have never looked back! She is now ridden on many different surfaces - does dressage and hacks out etc. with no problems at all.
His recommendations of dietary changes and hoof products have worked wonders and he's always been available on the end of the phone with encouragement and valuable advice.
I can honestly say I am sure I would still have a lame horse had I not met Steven.
I also have two old, retired companion ponies aged 27 and 34 who get exactly the same love, care and attention. Despite the fact that they are no longer ridden, he spends just as much time on them to keep their feet in great condition.
I can't recommend Steven highly enough, he is very patient (with horses and people!), has a huge breadth of invaluable knowledge which he is always willing to share and is very susceptible to bribery using cake!
Thanks again Steven!